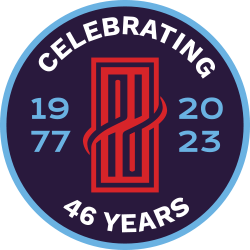 We're an agile team of artists, adventurers, and amateur anthropologists united by our passion to do great work. With offices in the West Coast, Midwest, and across the pond, and clients spread throughout the U.S. and beyond, PDDG truly has the knowledge, reach, and talent to help you realize your marketing communications goals. Ally with us and add our team to yours. And, let's be honest, we're a ton of fun to work with!
MARKETING
Reach the right customer at the right time with the right message.
Integrated marketing allows organizations to plan for and navigate today's evolving customer acquisition and retention environment. Our marketing services help you reach the right customer at the right time with the right message.
• Traditional marketing
• Media buys
• Inbound marketing
• Social media marketing
• Custom design
• Public relations
• Communications
DESIGN
Use visual design to communicate a message, instill an idea, or create familiarity with your brand.
Design is our middle name…literally. We know that eye-catching imagery makes an impact. Stellar creative and design are at the heart of successfully marketing any organization. Great design produces high-level visuals that grabs the attention of your audience.
• Business collateral
• Social collateral
• Promotional materials
• Large format design
• Packaging and merchandise design
• Print-ready files
STRATEGY
Tell your story while keeping the big picture in mind.
It pays to invest not only in what your brand looks like, but how it's applied. Having a solid strategy offers you an opportunity to build a better road map for customer outreach and helps to leverage insights to better position your brand for success.
• Brand positioning
• Brand voice and tone
• Buyer and client personas
• Content marketing
• Communications
• Advertising
BRANDING
Craft a solid brand identity that symbolizes the quality of your organization and services.
Branding is more than just a logo. Our integrated branding services help you define your position, give your customers a way to recognize you, and tell your compelling story in a unique, consistent voice.
• Visual content strategy
• Logos
• Brand marks
• Iconography
• Style guides
• Brand guidelines
WEB
Grab the attention of both your audience and search engines.
Your website is a key component to your online presence. It is the centralized location where most of your information lands and is key to informing your audience. We will create a site that is visually appealing, responsive, and highly functional.
• Website assessments and analysis
• Website design and development
• Search engine-optimized content
• Content management system (CMS) integration
• Customized website features
• Google Analytics
SOCIAL MEDIA
Connect with your digital communities.
Our elite social media team can help you navigate social spaces and harness the power of social communication to amplify your brand story.
• Performing a social audit
• Creating social platform profiles
• Defining objectives and benchmarking KPIs
• Developing a unified strategy and brand voice
• Refining guidelines and policies
• Building content calendars
• Growing your community
• Boosting engagement
• Crafting ad campaigns
EVENT PLANNING
Give your guests an event to remember.
Let us help you coordinate a stress-free event that will WOW your guests. We plan trade shows, corporate events, charity functions, awards celebrations, holiday parties, and much more. From your venue and vendor selections to your table arrangements and signage—and everything in between—we will help you create an event to remember.
• Event consultation
• Budget planning
• Collateral and décor design
• Exhibit booth design and production
• Giveaways and promotional items
• Vendor collaboration and management
• Day of coordination and management
COMMUNICATIONS
Shape the conversation around your brand.
Social, online, print, and traditional media are all key delivery points in today's hyper-saturated communications ecosystem. It's more important than ever to make sure your communications strategy leverages real-time messaging that shapes the conversation around your brand.
• Content marketing
• Public relations
• Copywriting
• Crisis management plans
• Reputation management
• Technical and grant writing
• Media coordination