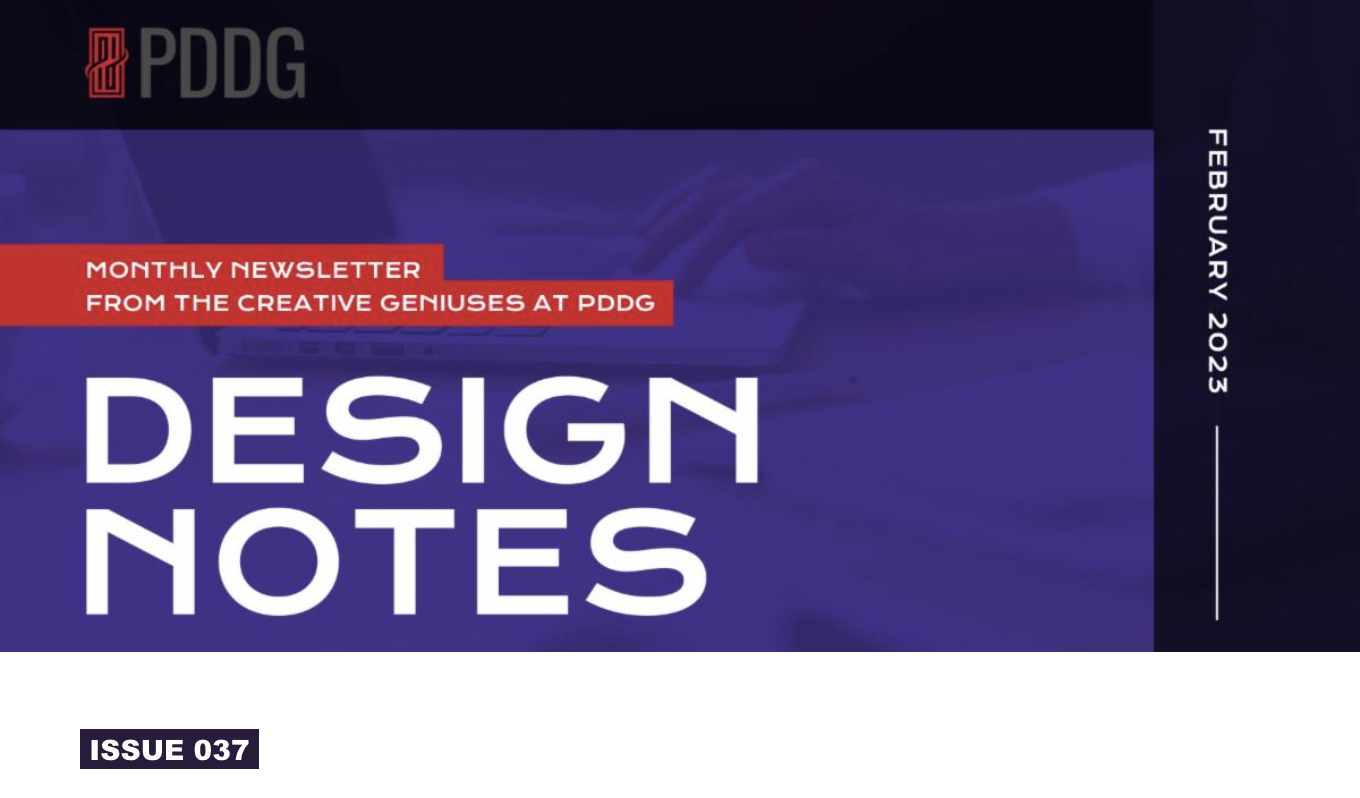 Time to celebrate!
The year is 1977, and some pretty cool things are happening. The Apple II computer goes on sale, the first Star Wars movie hits theaters, the Atari 2600 gaming system is released, the first MRI scanner is tested, and legends are born – Tom Brady and Pat Davis Design Group. That's right; it's our birthday! February marks 46 years of PDDG working with the best clients in the business.
Since that humble beginning in '77, PDDG has completed more than 20,000 projects for over 600 clients spanning the globe. How does a company remain a leader in the marketing and communications business for so long? It's because we love our clients (or, better yet, our friends) as much as we love what we do.
We're looking forward to the next 46, and unlike Mr. Brady, we aren't looking to retire anytime soon.
View our past newsletters
December 2022 (Issue 035)
November 2022 (Issue 034)
September 2022 (Issue 032)
February 2022 (Issue 025)