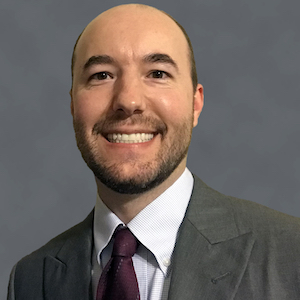 George Dimotakis serves as the President & CEO and has been at the helm of PDDG since 2006. Prior to that, he served as Vice President and Marketing Director for five years. In his role as President & CEO, George leads the strategic growth of the agency, including management of PDDG's four domestic and international offices. He is responsible for working closely with the agency's senior leadership team to guide high-level marketing communications initiatives for a broad range of clients in more than 25 industries, including economic development, workforce development, tourism, higher education, transportation, energy/utility, and agriculture.
George has more than 20 years of experience in various roles of branding, marketing, visual communications, strategic planning, and project management. He also leads the marketing communications team in strategy development, research, implementation, and integration of marketing, advertising, public relations, and social media programs. Additionally, George provides senior-level oversight of the firm's account management team, contributing to the development of integrated campaign planning, budgeting, and scheduling.
George holds a double bachelor's degree in Marketing and Strategic Management from California State University Sacramento.
He also is a member of Delta Sigma Pi, the premier professional business fraternity. In addition to his key roles with PDDG, George keeps his entrepreneurial spirit strong with his leadership of several privately funded startup businesses, including management and oversight of an agricultural company and multiple real estate ventures.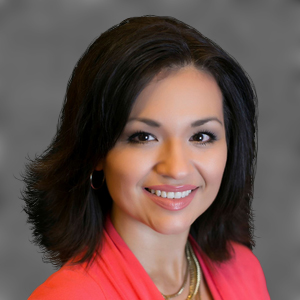 Vice President of Marketing and Media Services
Melissa "Mel" Briske serves as Vice President of Marketing and Media Services. In this role, she manages all aspects of business development, provides project management to clients in more than 25 unique industries, and guides marketing and communications strategy for client engagements across the country. She also oversees strategic partnerships, guides future growth of the company, and participates in daily functions of contract management, fiscal planning, and staff relations.
Mel joined PDDG in 2013 and has more than 25 years of marketing, public relations, and leadership experience in a multitude of industries. Before being promoted to Vice President of Marketing and Media Services, Melissa served in senior-level marketing, leadership, and training roles with a global home-services franchisor and in the finance industry.
In addition to her extensive professional background, Mel holds a BA from Baylor University, an MBA in Strategic Leadership from Amberton University, Executive Certification in Corporate Communications from Cornell University, and is currently pursuing her doctorate from Regent University.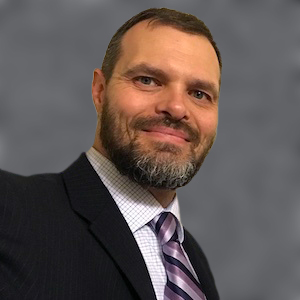 Vice President of Client and Vendor Services
Ron Deforest serves as Vice President of Client and Vendor Services. In this role, he provides day-to-day oversight of the agency's creative and account teams and vendor partners. Additionally, he supports PDDG's business development goals by directly assisting with new client initiatives, including the expansion of the firm's existing portfolio across all agency offices. Ron provides dedicated account management services for many of the agency's largest clients and manages PDDG's growing roster of vendor partners, including print, digital, and software suppliers.
Ron has more than 20 years of experience in high-level internal and external account management and business development and has worked with small and large teams across multiple office locations. Since joining PDDG in 2009, Ron has contributed to the growth of PDDG's footprint across the country, and currently manages the Southern California office. Prior to his most recent promotion, he served as the Senior Accounts Director. Ron has deep experience in providing a broad range of account management services, with a particular focus on PDDG's public sector and non-profit clients.
Beyond his diverse professional experience with PDDG, Ron is also currently pursuing a History Degree from Sierra College.